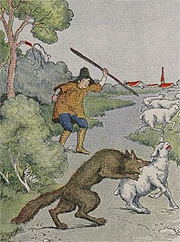 by Ann Barnhardt –
I do not understand how it is that this isn't glaringly, beat-you-over-the-head obvious, but whatever. I'll explain it. Listen up. Especially if you have a hat shaped like the blade of a posthole digger in your wardrobe, and people actually call you "Excellency."
Withdrawing health insurance (like Franciscan University at Steubenville, Ohio), shutting down schools, closing adoption agencies, soup kitchens or anything else in "protest" of ObamaCare and the HHS "mandates" is EXACTLY, PRECISELY, TOTALLY and COMPLETELY what the Obama regime wants.
Further, the reason why the "press" has been given the order to keep all of this quiet and to not report in any way on the lawsuits filed by the dozens of various Catholic organizations this week against the Obama regime – the largest religious legal action ever taken against the U.S. government by a long shot – is obvious.
The Obama regime is sitting back and watching all of you cowardly fools fold your own tents. [Read more…]