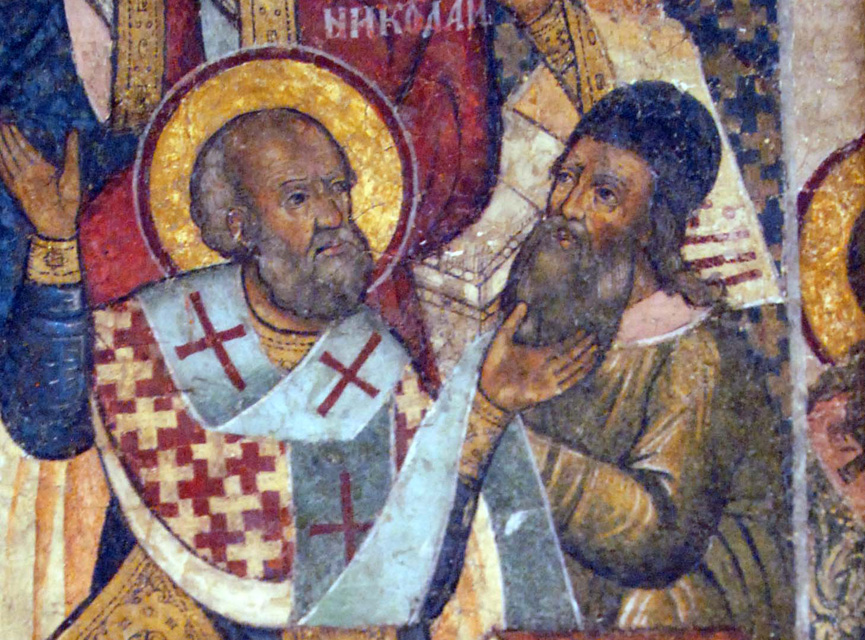 by Fr. Gabriel Bilas –
For the early Church Fathers and Mothers, false teachings in the Church were taken very seriously. The Saints would say that heresy was even a greater sin than murder!
After an incredible week of services during the first week of Great Lent, we find ourselves temporarily taken away from the solemnity of Lent, and into the celebration of Orthodoxy Sunday! We remember all of the countless men and women who have kept the Truth and Life of Orthodox Christianity alive throughout the centuries, against all of the enemies of the Church; all of the heretics that have sought to water down, confuse, and divide Christ's flock.
This week, while we remember and praise the heroes of our faith, we are reminded of our own tremendous calling that is given to all Orthodox Christians. From the very first day we are brought into the Church, whether it is as an infant or an adult, we are all made a part of a living link, a living tradition, and unbroken chain that can be traced back to Christ and His Apostles. Being a part of this Divine Connection, we are each charged with making sure that we take this gift that has been given to us, and pass it down intact and unchanged, to those who are coming after us. [Read more…]