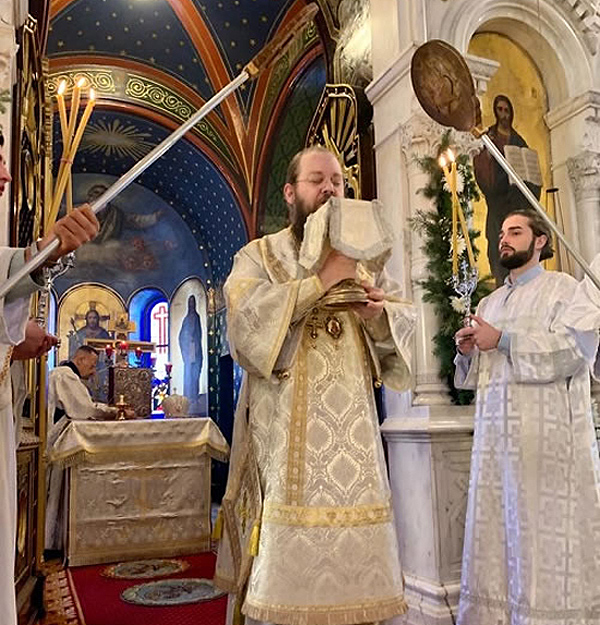 by Bishop Irenei of London –
No genuinely believing Christian can for one moment accept that the Holy Mysteries might bring or be the source of sickness or ill-health: by no means!
As we enter now fully into this lenten period leading to the bright Resurrection of Christ, we find ourselves also in a period where many are stricken with fear at the spread of a new virus (Coronavirus COVID-19), which is affecting people in many parts of the world — including several countries within the borders of our Diocese. Since many are asking how this situation is to be approached, within our Church consciousness, I write to you in this initial week of the Great Fast to share the comfort and solace of the Church.
The Church of Christ has endured through many centuries — in the course of which she has been confronted with countless illnesses and diseases, small and great — in solid faith and with peaceful hearts, each member of the Church knowing that he or she is part of no worldly or man-made institution, but the Harbour of Life that is Christ's Body. [Read more…]