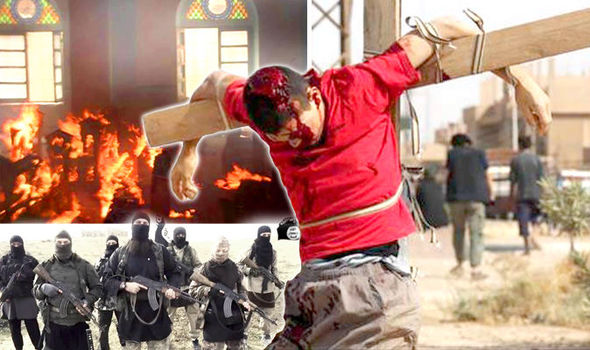 by G.K. Chesterton –
A Christian martyr is the opposite of a Muslim suicide terrorist. They are at the opposite ends of heaven and hell. One man flung away his life; he was so good that his dry bones could heal cities in pestilence. Another man flung away life; he was so bad that his bones would pollute his brethren's.
"About the same time I read a solemn flippancy by some free thinker: he said that a suicide was only the same as a martyr. The open fallacy of this helped to clear the question. Obviously a suicide is the opposite of a martyr. A martyr is a man who cares so much for something outside him, that he forgets his own personal life. A suicide is a man who cares so little for anything outside him, that he wants to see the last of everything. One wants something to begin: the other wants everything to end.
In other words, the martyr is noble, exactly because (however he renounces the world or execrates all humanity) he confesses this ultimate link with life; he sets his heart outside himself: he dies that something may live.
The suicide is ignoble because he has not this link with being: he is a mere destroyer; spiritually, he destroys the universe. And then I remembered the stake and the cross-roads, and the queer fact that Christianity had shown this weird harshness to the suicide. [Read more…]