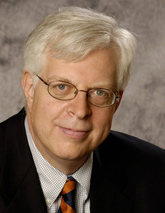 by Dennis Prager –
There are many liberals who lead thoroughly decent lives. And there are conservatives who do not.
But that is not the whole issue.
There is something about liberalism that is not nearly as true about conservatism. The further left one goes, the more one finds that the ideology provides moral cover for a life that is not moral. While many people left of center lead fine personal lives, many do not. And left-wing ideals enable a person to do that much more than conservative ideals do.
There is an easy way to demonstrate this.
If a married — or even unmarried — conservative congressman had texted sexual images of himself to young women he did not even know, he would have been called something Anthony Wiener has not been called — a hypocrite. [Read more…]