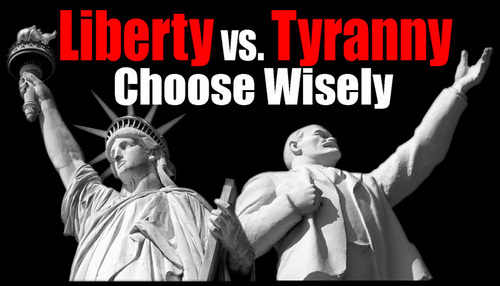 by Jeffrey T. Brown –
Vote as if your right to live, to worship, to speak, and to ever be heard again, that is your right to be a free and independent American citizen, depends on this election, because it does.
We have witnessed a series of cultural storms over the last several decades, many of which have altered our landscape. Most have been artificial storms, created and powered by an ideology that seeks complete control over this nation and its future, set in motion to create the chaos in which to implant "progress." These storms have eradicated our family structures, our nation's history, our ethical standards, our moral standards, our legal frameworks, our borders, our Constitution, and our discourse.
However, they have been mere precursors to the tsunami that Mrs. Clinton represents. She is the culmination of socialist, fascist Progressivism. She has come to complete the transformation, unless we stop her. We will probably not get another chance. [Read more…]