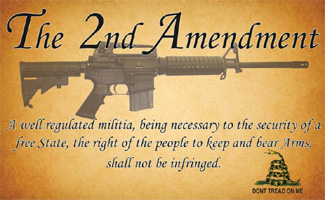 by Mark Almonte –
The two strongest reasons for civilians to own assault weapons are self-defense and defense against tyranny.
One self-defense situation that comes to mind is the L.A. riots. Who can forget the nightly news's live footage of thugs hurling rocks at passing cars, buildings on fire, and looters smashing storefront windows? Then there was the savage beating of truck driver Reginald Denny.
What was stunningly absent from the video footage? There were no police or fire personnel.
According to the Los Angeles Times, police were ordered to stay out of the area for three hours.  Numerous 911 calls for assault, murder, and fire-bombings went unanswered.  But as the violence raged, one group of citizens refused to be victims — the Korean storeowners. [Read more…]