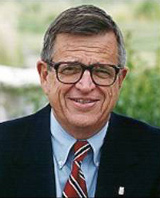 6/30/2010 – Chuck Colson –
For some time now, I've been warning you about the various threats to religious freedom. We've talked about the gay-rights movement, which insidiously insists that religious believers and organizations bow before the altar of sexual freedom. We've talked about the so-called health care reform bill, which does not protect the freedom of conscience of medical practitioners.
But now I'm seeing the threat to religious freedom in its most pernicious and dangerous form ever. I speak about this in my latest video commentary [see YouTube video below].
In a speech at Georgetown University, Secretary of State Hillary Clinton delivered a speech on human rights. Not only did she talk about the right "to love in the way you choose," (an obvious attempt at making protecting gay rights a top priority for the U.S. government), she also talked about "freedom of worship."
But she never mentioned freedom of religion. Only freedom of worship. This is a big change.[Read more…]