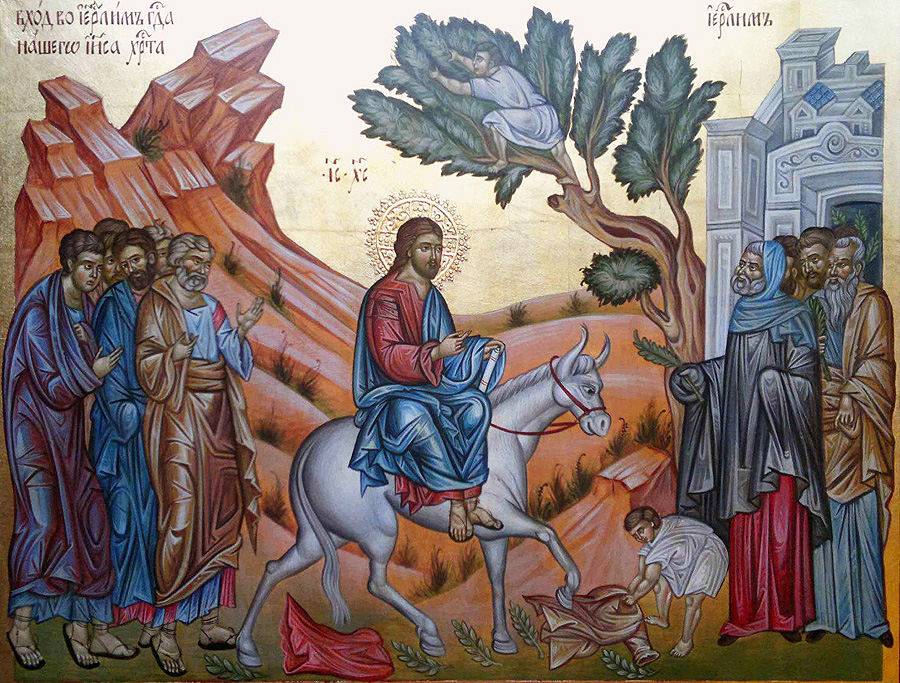 by Bishop Ilias (Miniatis) –
Hosanna: Blessed is the King of Israel that comes in the name of the Lord. (John 12:13)
The Destroyer of hell, conqueror of death, Author of life, our Lord Jesus Christ resurrected Lazarus the Four-Days-Dead. When on the next day He entered into Jerusalem, the entire city was shaken by the news of such a great miracle and the arrival of such a Miracle-Worker. "Who is this?" they asked each other. The entire multitude had gathered for the Passover, as if drawn by a divine wave of hand, and now receives Him with great solemnity as the King of Israel.
Some go before Him, others behind; some cut branches, others throw them on the ground; others spread their garments on the path, and all with one voice—even the little children—exclaim, Hosanna: Blessed is the King of Israel that comes in the name of the Lord! I will mark three circumstances in this light-bearing solemnity: first, the garments that were spread on the ground; second, the palm branches, the signs of victory; and third, the joyful exclamation of: Hosanna, Blessed is He that comes. [Read more…]