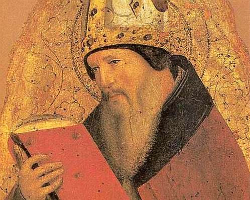 by Andrew M. Greenwell, Esq. –
In his book City of God, St. Augustine famously said, "without justice, what else is the State but a great band of robbers?"  This statement seems to be a favorite of Pope Benedict XVI, and he has recruited it in warning lawmakers, particularly lawmakers in the Western nations with Christian heritage, of the way to which they are headed.
He referred to these words in his address to the German Parliament or Bundestag when he visited Germany.  Some years earlier, in his encyclical Deus caritas est, Pope Benedict XVI referred to those very same words.
It is useful from time to time to recall these words of St. Augustine and the deep truth that they convey. [Read more…]