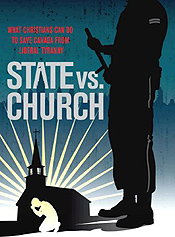 by Andrew M. Greenwell, Esq. –
Both Church and State have public voices; both sing a song. The Catholic, both a citizen and a member of Christ's faithful, hears both songs and both voices, for he or she knows there are two. But like St. Thomas More's last words as he approached the scaffold and imminent death, the Catholic is "the King's good servant, but God's first." One song, one voice in particular, the voice of God, the vox Domini Iesu Christi, holds him in absolute thrall. …
"Duo sunt," said the 5th century Pope Gelasius I in a famous letter to Emperor Anastasius, "quibus principaliter mundus hic regitur." "Two there are by which this world is ruled." Pope Gelasius I merely reformulates what is the teaching of our Lord, and which is part of reality, of what is, in the political world for those who bask in the benefit of Revelation. "Render unto Caesar that which is Caesar's, and to God the things that are God's." (Matt. 22:21) Since Christ came into this world, the Christian knows that there are two public songs, and not just one, in the world.
The Catholic accepts the duo sunt as part of social reality. There is therefore in the Catholic mind, both Church and State, and a natural and necessary separation of Church and State. But this separation of Church and State does not imply subordination of Church to State. Quite the contrary, the State and the Church are coordinate powers each with its proper sphere. [Read more…]