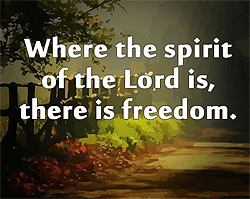 by Fr. Patrick Reardon –
With respect to the life in Christ it is important to keep in mind two aspects of freedom:
First, a correct concept of freedom disinclines us to reduce it to the mere ability to make choices. Thus reduced, indeed, freedom looks more like a potential than a reality. Freedom is counted, after all, as a great human blessing.
But how can the mere capacity for choice be —without reservation— a blessing? Is that man to be called blessed who chooses to fling himself into a fire? Is freedom truly a blessing if someone deliberately enslaves himself? If freedom is to be counted a blessing, choice must in some measure be qualified by its object. [Read more…]