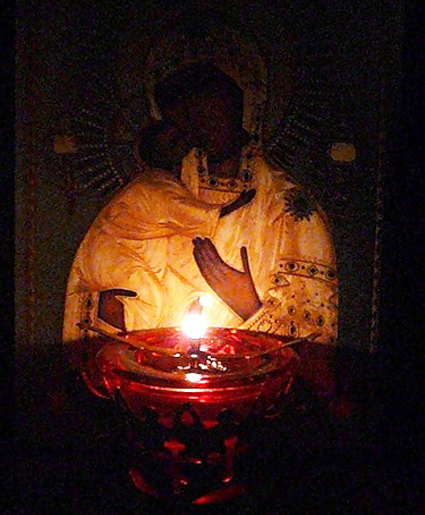 by Pope John Paul II –
The Creator, who at the same time is the supreme lawgiver, has inscribed on the human heart the whole order of truth. This order determines what is good, provides a foundation for the moral order and constitutes the basis of the dignity of man created in God's image.
3. "Blessed are they who observe justice, who do righteousness at all times" (Ps 106:3).
Brothers and sisters, meditating on God's love, revealed in the Heart of his Son, requires a consistent response on our part. We have not been called only to contemplate the mystery of Christ's love, but take part in it. Christ says: "If you love me, you will keep my commandments" (Jn 14:15).
He thus places before us a great calling and at the same time a condition: if you want to love me, keep my commandments, keep God's holy law, walk in the ways God has shown you and I have shown you by the example of my life. [Read more…]