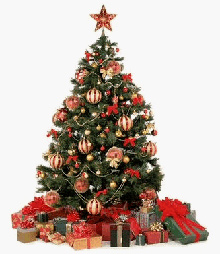 by Fr. Daniel Daly –
The use of evergreens at Christmas may date from St. Boniface of the eighth century, who dedicated the fir tree to the Holy Child in order to replace the sacred oak tree of Odin; but the Christmas tree as we know it today does not appear to be so ancient a custom. It appears first in the Christian Mystery play commemorating the biblical story of Adam and Eve.
Several years ago during the Christmas season, a religious program on television caught my attention. The program featured a discussion on the dangers of cults, especially to young people. I found myself agreeing with the panelists as they warned young people about the hazards of involvement in occult or "new age" spirituality.
During the interview, however, one participant made a statement that shocked me: "…and the Christmas tree is pagan too…," he asserted. The Christmas Tree? Pagan? [Read more…]