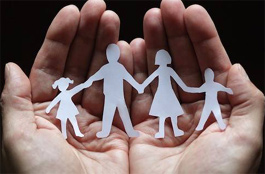 by John M. Smoot –
In the United States, we were fortunate to inherit a marriage tradition of monogamy with a strong stigma against divorce. Did it work for everyone? No. Did it work for our society as a whole? Yes. Was it beneficial for most children? Yes.
Then the sexual revolution happened. As Yale Professor George Chauncey writes in his article "Gay at Yale: How Things Changed":
All around them, lesbians, bisexuals, and gay men saw their heterosexual friends decisively rejecting the moral codes of their parents' generation, which had limited sex to marriage, and forging a new moral code that linked sex to love, pleasure, freedom, self-expression, and common consent. Heterosexuals, in other words, were becoming more like homosexuals, in ways that ultimately would make it harder for them to believe gay people were outsiders from a dangerous, immoral underworld.