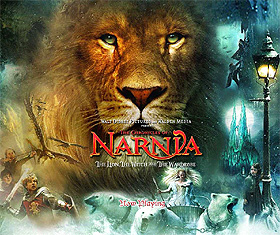 by Eric Metaxas –
If you've read The Chronicles of Narnia, you know they are loaded with Christian themes and symbols. That's why many assume that C. S. Lewis wrote them in order to send some kind of Christian message.
But Lewis himself insisted otherwise. The tales, he said, started as a series of pictures that came into his mind and set his imagination working. The result was not sermons, but stories—beautiful stories loved by believers and non-believers alike for decades.
There's a lesson in here for all of us. Conservative Christians today often feel alienated from the larger society, and for good reason. The vast majority of the stories that permeate our culture are told by people whose worldview is diametrically opposed to ours. We can hardly watch a TV show or read a magazine without seeing ourselves portrayed as villains, and our cultural opponents held up as the epitome of righteousness.