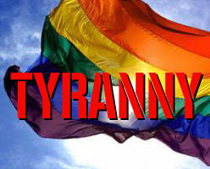 by Deena Winter –
A Lincoln middle school staffer gave teachers training documents advising them not to use "gendered expressions" by calling students "boys and girls" or "ladies and gentlemen," but to instead use more generic expressions like campers, readers, athletes or even purple penguins to be more "gender inclusive."
A handout called "12 easy steps on the way to gender inclusiveness" advised teachers to avoid separating students by gender, but instead by birth dates or preferences. For example, they could ask students whether they prefer skateboards or bikes, milk or juice, dogs or cats, summer or winter.
"Always ask yourself, 'Will this configuration create a gendered space?'" said Step 1 of the handout.
Or they could "Create classroom names and then ask all of the 'purple Penguins' to meet at the rug," the handout said.