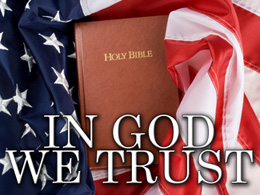 by Charles J. Chaput –
It's in seeking Jesus Christ with all our hearts that culture is built and society is renewed. It's in prayer, the sacraments, changing diapers, balancing budgets, preaching homilies, loving a spouse, forgiving and seeking forgiveness—all in the spirit of charity—that, brick by brick, we bring about the kingdom of God.
In the beginning, Genesis tells us, "the earth was without form and void; and darkness was upon the face of the deep" (Gen 1:2). Creation begins in chaos. On each day of creation, God brings new things into being and orders them according to a plan. God makes things for a purpose. He creates the world out of love. As Aquinas teaches, God orders the universe as a whole, and that order reflects his glory.
The world works better when it follows God's design. We see this in our own moral lives. God gives us the law and the beatitudes because they lead us to joy. Jesus shows us the plan God writes into human nature so that, by his help, we can flourish. [Read more…]