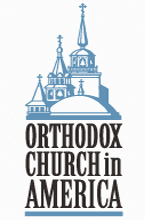 by OCA Holy Synod –
At the Tenth All-American Council of the Orthodox Church in America, held in Miami, Florida in July 1992, the Holy Synod of Bishops issued a document titled, "Synodal Affirmations on Marriage, Family, Sexuality, and the Sanctity of Life." The Affirmations were issued after a lengthy process of study and discernment with the intention of addressing issues that, even in our time, continue to be a source of debate and division within American society.
The first section of the Affirmations, titled, "The Mystery of Marriage," reads as follows.
"God creates human beings in His own image and likeness, male and female. He declares human life, with all that He makes, to be 'very good' (Genesis 1:27-31).
"God wills that men and women marry, becoming husbands and wives. He commands them to increase and multiply in the procreation of children, being joined into 'one flesh' by His divine grace and love. He wills that human beings live within families (Genesis 1:27; 2:21-24; Orthodox Marriage Service). [Read more…]