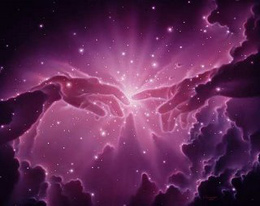 10/24/2010 – Msgr. Charles Pope –
Sobriety about Evolutionary Theory – It is common to experience a rather simplistic notion among Catholics that the Theory of Evolution can be reconciled easily with the Biblical accounts and with our faith. Many will say something like this: "I have no problem with God setting things up so that we started as one-celled organisms and slowly evolved into being human beings. God could do this and perhaps the Genesis account is just simplifying evolution and telling us the same thing as what Evolution does."
There are elements of the truth in this sort of a statement. Surely God could have set things up to evolve and directed the process so that human beings evolved and then, at some time he gave us souls. God could have done that.
The problem with the statement above is less theological than scientific because there is a word in that sentence that is "obnoxious" to evolutionary theory: "God." The fact is that most Catholics who speak like this over-simplify evolutionary theory and hold a version of it that most Evolutionary Theorists do not hold. They accept the Theory of Evolution uncritically. [Read more…]