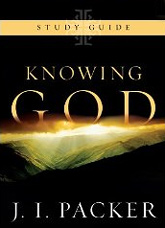 Eminent Christian theologian J.I. Packer's best known book is Knowing God. In the book he emphasizes that a lifelong pursuit of knowing God should embody the Christian's existence. According to Packer, however, Christians have become enchanted by modern skepticism and have joined the gigantic conspiracy of misdirection by failing to put first things first.
11/30/2010 – Chuck Colson -
According to Packer, studying the nature and character of God isn't, as many Christians suppose, abstract and theoretical, but, instead, the most practical project we can undertake. This knowledge is crucial to living as a Christian.
In fact, attempting to live the Christian life without this knowledge isn't only foolish, it's a kind of self-cruelty—denying ourselves the riches of our own faith. [Read more...]