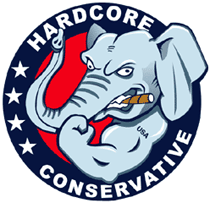 by Michael Filozof –
Late last week, the New York State Senate voted to legalize homosexual marriage, giving equality with heterosexual marriage, the foundational unit of every single human society in the last 5,000 years of recorded history.
This is an enormous victory for the gay rights movement and for the American left. Like most of the left's victories in recent years, it could not have happened without the support of the Republican Party (which controls the New York State Senate). Republican fingerprints are all over Roe v. Wade, No Child Left Behind, affirmative action, amnesty for illegals, and the expansion of Medicare. Indeed, gay marriage failed in New York when the Democrats controlled the State Senate in 2009.
It's time for conservatives to face the truth: there is no conservative party in the United States. There is a leftist party, and a slightly-less-leftist party. [Read more…]