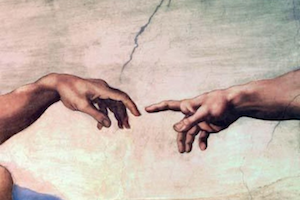 by Art Lindsley –
The number one fear of the millennial generation is living a meaningless life.
In a recent informal survey of undergraduate students at Regent University, 27 percent of students asked expressed anxiety when considering their vocation. "Scared," "uneasy," "unsure," "confused," and "apprehensive" were common words in describing the way they felt about their future vocation.
But college students aren't the only ones struggling with their calling. Many adults fail to discover their calling in life, too. Why is it so hard to find this thing we call our "vocation"?
When I use the words "calling" and "vocation," I am referring to what Os Guinness calls our secondary calling. As Guinness points out, along with Luther, Calvin, and many other Reformers, our primary calling is the call to faith in Christ. Several secondary callings flow from this primary calling, including the call to work. [Read more…]