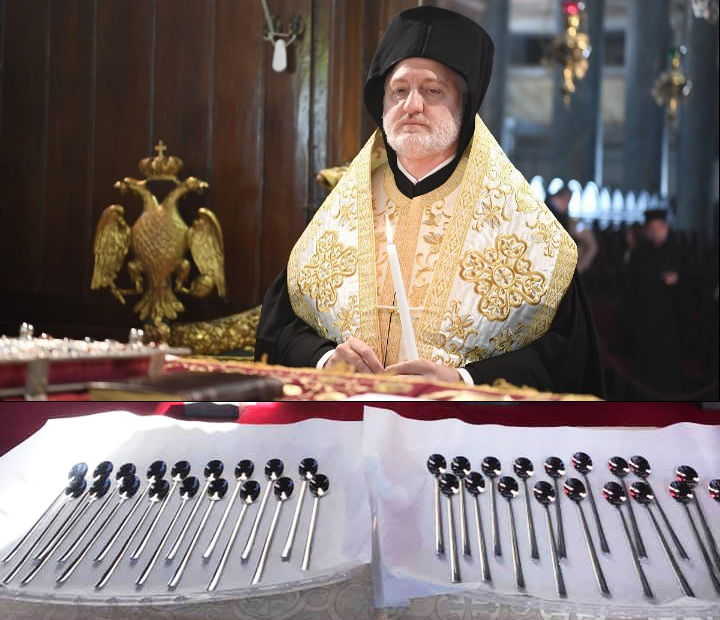 from Monomakhos Blog –
Is heresy far behind? One would think so, because these directives indicate that we don't really believe that the Chalice contains the real Body and Blood of Christ.
Archbishop Elpidophoros Lambrianides of the Ecumenical Patriarchate, implemented some significant changes to our Tradition. Troubling changes. Everything from how we commune, to how we venerate the icons, greet one another, engage in fellowship, to participating in Divine Liturgy has been modified.
Though he specified these were "temporary" changes, it's hard to understand why he would move forward with them now, after the lifting of the restrictions in the outside world. This leaves one to wonder if what we're seeing really is just "temporary". After all the hard work it took to draw up these directives, what's to say this isn't the "the new normal". Viruses aren't going to go away. [Read more…]