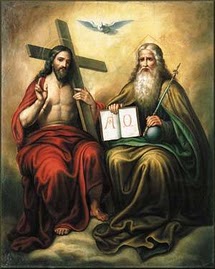 by Tom Gilson
Of all the issues affecting every person's picture of reality, nothing is more fundamental than questions about God. Is there one God, Creator and Sovereign of all? Could there be more than one god? Or no God at all? If there is a God (or gods), then what is that God (or gods) like? Nothing determines your worldview—and the course of your life—more than how you answer those questions.
And yet some atheists like to make light of the God question. Richard Dawkins brushed it aside this way in The God Delusion:
I have found it an amusing strategy, when asked whether I am an atheist, to point out that the questioner is also an atheist when considering Zeus, Apollo, Amon-Ra, Mithras, Baal, Thor, Wotan, the Golden Calf and the Flying Spaghetti Monster. I just go one god further.
I like to call that the arithmetical atheism argument. Its force (such as it is) depends on the idea that in counting gods, as in counting inches on a ruler, the distance between one and zero is no different than the distance between two and one. [Read more…]