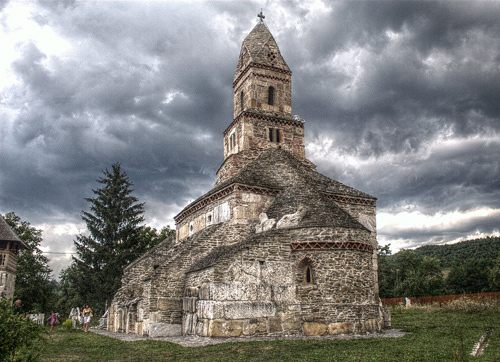 by Fr. Lawrence Farley –
The Dark Ages, insofar as they were dark, were darkened by the barbarian invasions that inundated the western Roman Empire, and that it was only in the Church and monasteries that any light was preserved.
Among the literature of those who make it their main business to vilify the Christians, perhaps no concept has served a more useful purpose than the idea of "the Dark Ages." The Dark Ages, according to this reading of history, were those centuries in which the Church was culturally ascendant, with the inevitable result that civilization sunk into superstition, ignorance, obscurantism, and moral decadence. Here everything that was bad about the world is laid at the Church's door, especially the decline of Science (with a capital "S"), which apparently had been going great guns until the Church took over.
As evidence of the Church's war against Science, enlightenment, tolerance, and reason in general, the name of Galileo is usually bandied about, along with the notion that everyone in the Dark Ages thought that the world was flat. It was from this ecclesiastical abyss that Science eventually pulled us all out, saving the world from the Church and restoring civilization. But as we talk about the Dark Ages, it is worth asking how the Roman Empire of the west came to be so dark in the first place? [Read more…]