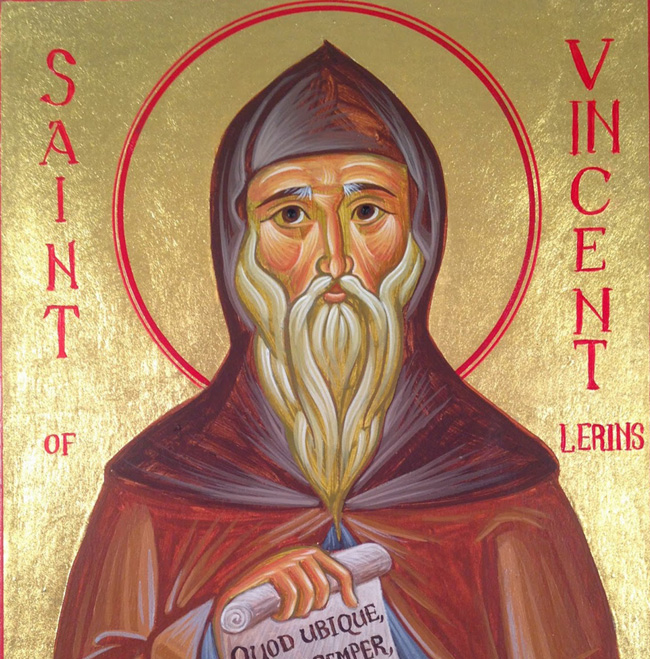 by St. Vincent of Lerins –
Here, possibly, some one may ask, Do heretics also appeal to Scripture? They do indeed, and with a vengeance; for you may see them scamper through every single book of Holy Scripture – through the books of Moses, the books of Kings, the Psalms, the Epistles, the Gospels, the Prophets.
Whether among their own people, or among strangers, in private or in public, in speaking or in writing, at convivial meetings, or in the streets, hardly ever do they bring forward anything of their own which they do not endeavor to shelter under words of Scripture.
Read the works of Paul of Samosata, of Priscillian, of Eunomius, of Jovinian, and the rest of those pests, and you will see an infinite heap of instances, hardly a single page, which does not bristle with plausible quotations from the New Testament or the Old.
But the more secretly they conceal themselves under shelter of the Divine Law, so much the more are they to be feared and guarded against. For they know that the evil stench of their doctrine will hardly find acceptance with any one if it be exhaled pure and simple. They sprinkle it over, therefore, with the perfume of heavenly language, in order that one who would be ready to despise human error, may hesitate to condemn divine words. [Read more…]