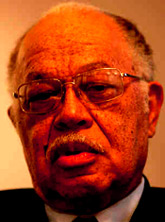 by Kathleen Gilbert –
A massive, photograph-laden Grand Jury Report released Wednesday has detailed the bone-chilling practices of a Philadelphia abortionist, who clinic workers testified had delivered "hundreds" of living, breathing newborn children before severing their spinal cords or slitting their necks to complete the abortions.
Abortionist Kermit Gosnell was arrested Wednesday for eight counts of murder. One of the charges was for the botched-abortion death of 41-year-old Karnamaya Mongar, a Nepalese refugee. The other seven were for children who police had discovered, by examining their remains, had been born alive and then killed.
District Attorney R. Seth Williams released the 281-page report that was the basis for the murder charges against Gosnell and nine of his associates. Included in that report were photos of some of Gosnell's victims.
In the report, the Grand Jury notes that several agencies and groups became aware of what has become known as Gosnell's "shop of horrors," but did nothing. [Read more…]