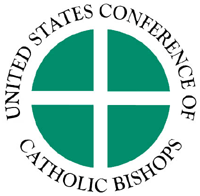 by USCCB –
The United States Conference of Catholic Bishops offers the following clarifications regarding the Health and Human Services regulations on mandatory coverage of contraceptives, sterilization and abortion-inducing drugs.
1. The mandate does not exempt Catholic charities, schools, universities, or hospitals. These institutions are vital to the mission of the Church, but HHS does not deem them "religious employers" worthy of conscience protection, because they do not "serve primarily persons who share the[ir] religious tenets." HHS denies these organizations religious freedom precisely because their purpose is to serve the common good of society—a purpose that government should encourage, not punish.
2. The mandate forces these institutions and others, against their conscience, to pay for things they consider immoral. Under the mandate, the government forces religious insurers to write policies that violate their beliefs; forces religious employers and schools to sponsor and subsidize coverage that violates their beliefs; and forces religious employees and students to purchase coverage that violates their beliefs.