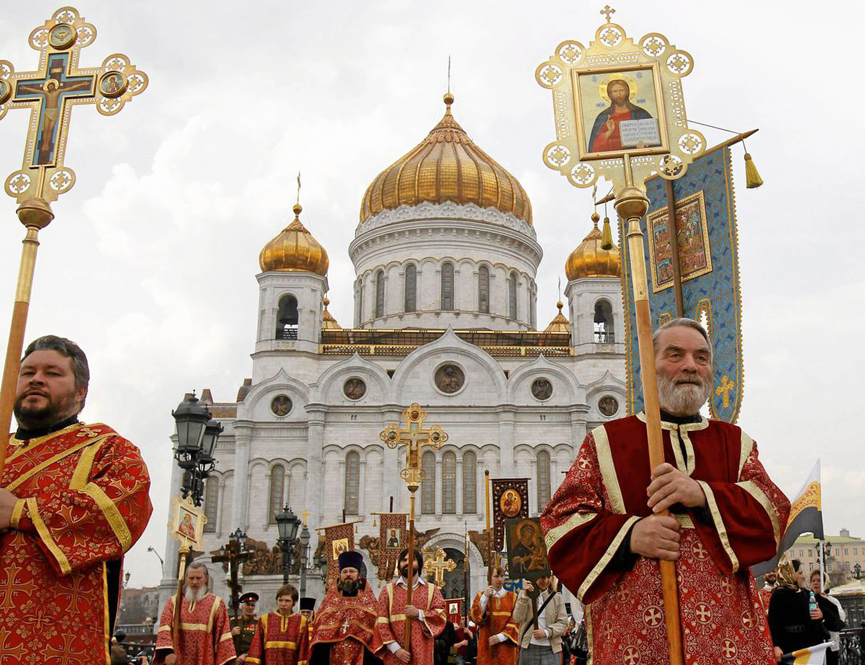 by Fr. Seraphim Rose –
There exists a false opinion, which unfortunately is all to widespread today, that it is enough to have an Orthodoxy that is limited to the church building and formal "Orthodox" activities, such as praying at certain times or making the sign of the Cross; in everything else, so this opinion goes, one can be like anyone else, participating in the life and culture of our times without any problem, as long as we don't commit sin.
Anyone who has come to realize how deep Orthodoxy is, and how full is the commitment which is required of the serious Orthodox Christian, and likewise what totalitarian demands the contemporary world makes on us, will easily see how wrong this opinion is.
One is Orthodox all the time every day, in every situation of life, or one is not really Orthodox at all. Our Orthodoxy is revealed not just in our strictly religious views, but in everything we do and say. Most of us are very unaware of the Christian, religious responsibility we have for the seemingly secular part of our lives. [Read more…]