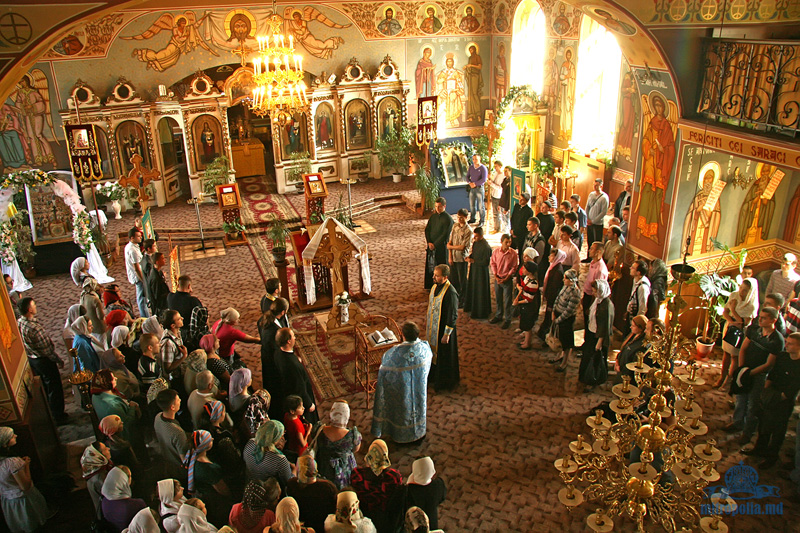 by Fr. Johannes Jacobse –
People say that the Liturgy is the Kingdom of God entering time and while this definition works I suppose, I have never really understood what it really means. Yes, I understand it abstractly, but abstraction has only a limited usefulness. So I've come up with another.
Worship is necessary because it creates the place where the soul can experience a measure of the necessary reordering that fosters healing. The soul has structure, and the healing of the soul, which is also the healing of the person, is one of the concrete, experiential constituents of salvation. Salvation is not metaphorical. It is real which means that it is experiential and affects concrete change and transformation measured as the healing of the person.
Worship is a necessary constituent of appropriating the salvation that God offers.
Worship then, is not a moral or even religious obligation. Worship is a necessary constituent of appropriating the salvation that God offers. God saves but man has freedom. In order to partake of the salvation that only God offers, man must orient himself in ways where he can receive salvation.
Further, worship must be structured and not subjective, not oriented to the emotions of the worshiper. The worshiper, in entering the space of worship and hearing the words of worship — by orienting himself towards God in the inner man — experiences a reordering of the soul, however slight, that is also his transformation.
The reordering and healing of the soul is not automatic and one who resists the words spoken or refuses to orient himself towards God even if he stands in the space, won't experience the reordering, the healing. He will not remain unaffected however. He will experience instead things like irritability, impatience, conflicting thoughts, resentments, all the things that indicate the soul suffers from disorder.