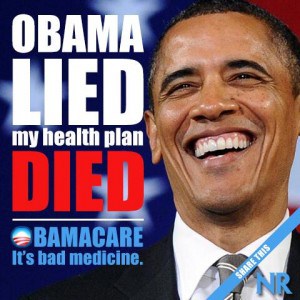 by Peggy Noonan –
Put aside the numbers for a moment, and the daily argument.
"Seven point one million people have signed up!"
"But six million people lost their coverage and were forced onto the exchanges! That's no triumph, it's a manipulation. And how many of the 7.1 million have paid?"
"We can't say, but 7.1 million is a big number and redeems the program."
"Is it a real number?"
"Your lack of trust betrays a dark and conspiratorial right-wing mindset."
As I say, put aside the argument, step back and view the thing at a distance. Support it or not, you cannot look at ObamaCare and call it anything but a huge, historic mess. It is also utterly unique in the annals of American lawmaking and government administration.
7.1 million people have signed up, BUT 6 million people lost their coverage and were forced onto the exchanges!
Its biggest proponent in Congress, the Democratic speaker of the House, literally said—blithely, mindlessly, but in a way forthcomingly—that we have to pass the bill to find out what's in it. It is a cliché to note this. But really, Nancy Pelosi's statement was a historic admission that she was fighting hard for something she herself didn't understand, but she had every confidence regulators and bureaucratic interpreters would tell her in time what she'd done. This is how we make laws now.
Her comments alarmed congressional Republicans but inspired Democrats, who for the next three years would carry on like blithering idiots making believe they'd read the bill and understood its implications. They were later taken aback by complaints from their constituents. The White House, on the other hand, seems to have understood what the bill would do, and lied in a way so specific it showed they knew exactly what to spin and how. "If you like your health-care plan, you can keep your health-care plan, period." "If you like your doctor, you can keep your doctor, period." That of course was the president, misrepresenting the facts of his signature legislative effort. That was historic, too. If you liked your doctor, your plan, your network, your coverage, your deductible you could not keep it. Your existing policy had to pass muster with the administration, which would fight to the death to ensure that 60-year-old women have pediatric dental coverage.
The leaders of our government have not felt, throughout the process, that they had any responsibility to be honest and forthcoming about the major aspects of the program, from its exact nature to its exact cost. We are not being told the cost of anything—all those ads, all the consultants and computer work, even the cost of the essential program itself.
What the bill declared it would do—insure tens of millions of uninsured Americans—it has not done.
What the bill declared it would do—insure tens of millions of uninsured Americans—it has not done. There are still tens of millions uninsured Americans. On the other hand, it has terrorized millions who did have insurance and lost it, or who still have insurance and may lose it.
The program is unique in that it touches on an intimate and very human part of life, the health of one's body, and yet normal people have been almost wholly excluded from the debate. This surely was not a bug but a feature. Given a program whose complexity is so utter and defeating that it defies any normal human attempt at comprehension, two things will happen. Those inclined to like the spirit of the thing will support it on the assumption the government knows what its doing. And the opposition will find it difficult to effectively oppose—or repeal the thing—because of the program's bureaucratic density and complexity. It's like wrestling a manic, many-armed squid in ink-darkened water.
Social Security was simple. You'd pay into the system quite honestly and up front, and you'd receive from the system once you were of retirement age. If you supported or opposed the program you knew exactly what you were supporting or opposing. The hidden, secretive nature of ObamaCare is a major reason for the opposition it has engendered.
The program is unique in that the bill that was signed four years ago, on March 23, 2010, is not the law, or rather program, that now exists. Parts of it have been changed or delayed 30 times. It is telling that the president rebuffed Congress when it asked to work with him on alterations, but had no qualms about doing them by executive fiat. The program today, which affects a sixth of the U.S. economy, is not what was passed by the U.S. Congress. On Wednesday Robert Gibbs, who helped elect the president in 2008 and served as his first press secretary, predicted more changes to come. He told a business group in Colorado that the employer mandate would likely be scrapped entirely. He added that the program needed an "additional layer" or "cheaper" coverage and admitted he wasn't sure the individual mandate had been the right way to go.
In the end, history is not kind to those who would deny Americans their basic economic security.
Finally, the program's supporters have gone on quite a rhetorical journey, from "This is an excellent bill, and opponents hate the needy" to "People will love it once they have it" to "We may need some changes" to "I've co-sponsored a bill to make needed alternations" to "This will be seen by posterity as an advance in human freedom."
That was the president's approach on Tuesday, when he announced the purported 7.1 million enrollees. "The debate over repealing this law is over. The Affordable Care Act is here to stay. . . . In the end, history is not kind to those who would deny Americans their basic economic security. Nobody remembers well those who stand in the way of America's progress or our people. And that's what the Affordable Care Act represents. As messy as it's been sometimes, as contentious as it's been sometimes, it is progress."
Someone said it lacked everything but a "Mission Accomplished" banner. It was political showbiz of a particular sort, asking whether the picture given of a thing will counter the experience of the thing.
There's a brute test of a policy: If you knew then what you know now, would you do it? I will never forget a conversation in 2006 or thereabouts with a passionate and eloquent supporter of the decision to go into Iraq. We had been having this conversation for years, he a stalwart who would highlight every optimistic sign, every good glimmering. He argued always for the rightness of the administration's decision. I would share my disquiet, my doubts, finally my skepticism. One night over dinner I asked him, in passing, "If we had it to do over again, should we have gone in? would you support it?"
And he said, "Of course not!"
Which told me everything.
There are very, very few Democrats who would do ObamaCare over again. Some would do something different, but they wouldn't do this. The cost of the blunder has been too high in terms of policy and politics.
They, and the president, are trying to put a good face on it.
Republicans of all people should not go for the happy face. They cannot run only on ObamaCare this year and later, because it's not the only problem in America. But it's a problem, a big one, and needs to be hard and shrewdly fought.
HT: WSJ