"Give a man a fish and you feed him for a day. Teach him to fish and you feed him for life!"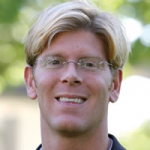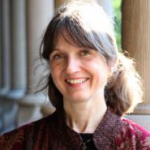 Conference presenters will be Jay Richards, author of Money, Greed, and God and Senior Fellow at the Discovery Institute; and Susan R. Holman, senior writer at Harvard Global Health Institute, and author of The Hungry are Dying: Beggars and Bishops in Roman Cappadocia and God Knows There's Need: Christian Responses to Poverty, both from Oxford University Press.
View Acton Institute's engaging videos from "PovertyCure," an international coalition of organizations and individuals committed to entrepreneurial solutions to poverty that challenge the status quo and champion the creative potential of the human person. Acton Institute manages PovertyCure's efforts in the USA.
This conference is offered as a tribute to Dn. John Zarras (+ 2012 ), an alumnus ('06) who earned his M.Div. degree over a period of several years as a late–vocations student. Deacon John also served as a member of the Board of Trustees and the president of the St. Vladimir's Seminary Foundation.
Registration and Workshop—$50
Room & Board—$70
Total—$120.00
On–Campus Accommodations
On-campus housing is in non-smoking, non-air conditioned, dormitory rooms with shared bathrooms. Because there are a limited number of single rooms, they will be given to the first registrants. Staying on-campus includes meals at the refectory, which are catered, without individual meal options. The seminary staff will provide sheets and towels. Please bring your own personal items (such as soap, shampoo, toothpaste, and small fans.) Wireless access to the Internet for personal laptops will be available in the Library when the Reading Room is open, but wireless access in dormitory rooms cannot be guaranteed.
For questions about this event, please contact Tanya Penkrat, Special Events Coordinator, at tpenkrat@svots.edu, or 914.961.8313, x351
Source: St. Vladimir's Orthodox Seminay