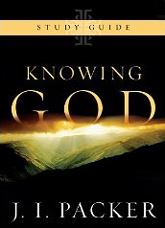 Eminent Christian theologian J.I. Packer's best known book is Knowing God. In the book he emphasizes that a lifelong pursuit of knowing God should embody the Christian's existence. According to Packer, however, Christians have become enchanted by modern skepticism and have joined the gigantic conspiracy of misdirection by failing to put first things first.
11/30/2010 – Chuck Colson –
According to Packer, studying the nature and character of God isn't, as many Christians suppose, abstract and theoretical, but, instead, the most practical project we can undertake. This knowledge is crucial to living as a Christian.
In fact, attempting to live the Christian life without this knowledge isn't only foolish, it's a kind of self-cruelty—denying ourselves the riches of our own faith.
Packer lists five "foundation principles" about this knowledge:
First, God has spoken to man, and the Bible is His word given to us to make us wise unto salvation.
Second, God is Lord and King over His world.
Third, God is savior, acting through Jesus Christ to rescue believers from the guilt and power of sin.
Fourth, God is triune, the work of salvation is done through the actions of Father, Son and Holy Spirit.
And fifth, godliness means responding to God's revelation in trust and obedience.
Clearly for Packer, faith is not an emotional response that is devoid of specific content. On the contrary, the life we live is the result of what we know and of our God-empowered efforts to put what we have learned into practice.
It's been thirty-seven years since "Knowing God" sat for weeks on the New York Times bestseller list. If anything, it's more relevant today than ever. While there is a growing interest in worldview and the Christian mind, this interest contrasts alongside a subjective and experientially-oriented Christianity. One that bears little resemblance to historical Christianity.
Full article available here: BreakPoint (edits made for brevity)