TaxProf Blog | Paul L. Caron | Mar. 24, 2008
The Tax Foundation has released U.S. States Lead the World in High Corporate Taxes:
Many states impose state corporate income taxes at rates above the national average of 6.6%. Iowa, for example, imposes the highest corporate tax rate of 12%, followed by Pennsylvania's 9.99% rate and Minnesota's 9.8% rate.
When added to the federal rate, these states tax their businesses at rates far in excess of all other OECD countries. When compared to other OECD countries… 24 U.S. states have a combined corporate tax rate higher than top-ranked Japan.
See below the fold for a table with the combined federal and state corporate tax rates for the fifty states and the thirty OECD countries: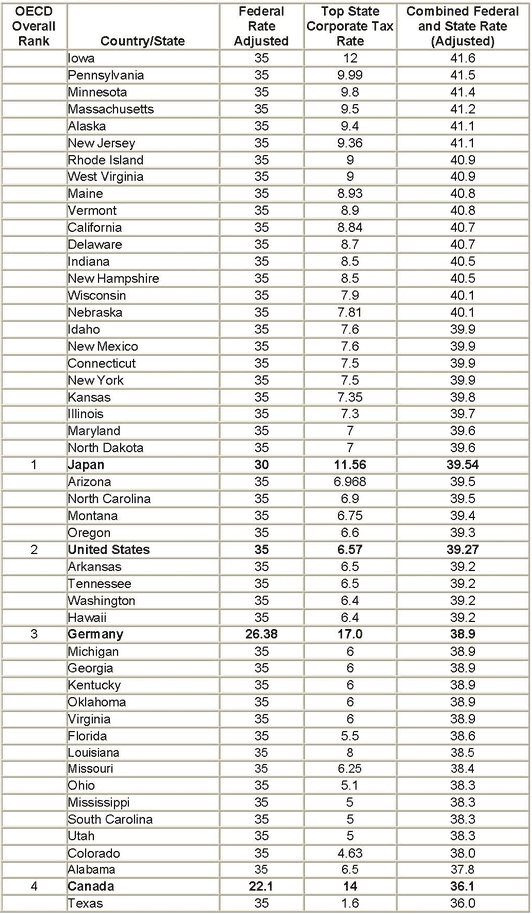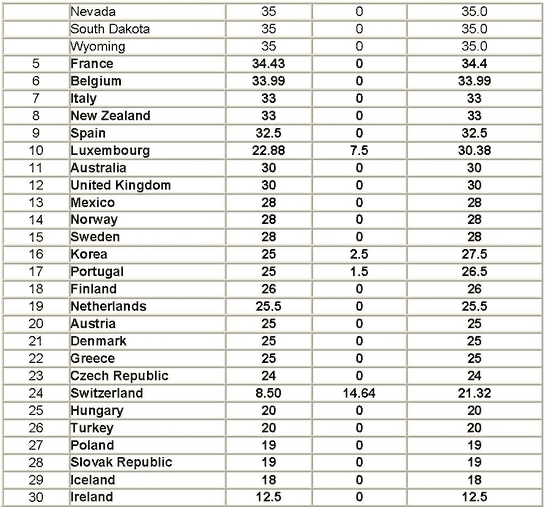 . . . more