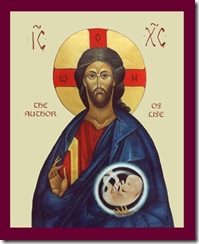 from OrthodoxyToday -
The following represent the teaching of the Orthodox Church from the [early] second century through the fifth century…. Note that penalties, when they are given, are neither civil nor criminal, but ecclesiastical and pastoral (excommunication for the purpose of inducing repentance). Also note that the these quotes deal with both surgical and chemically induced abortion, both pre- and post-quickening.
From the Letter to Diognetus:
(speaking of what distinguishes Christians from pagans) "They marry, as do all others; they beget children but they do not destroy their offspring" (literally, "cast away fetuses").
From the Didache:
"You shall not slay the child by abortions."
From the Letter of Barnabus:
"You shall not destroy your conceptions before they are brought forth; nor kill them after they are born."
From St. Clement:
"Those who use abortifacients commit homicide." [Read more...]