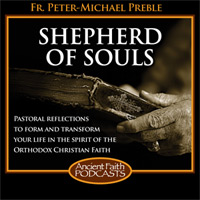 8/18/2010 – Fr. Johannes Jacobse and Fr. Peter Preble –
Fr. Peter-Michael Preble interviewed Fr. Hans Jacobse about the building of the mosque at Ground Zero after my article was published on Catholic Online. In it Fr. Hans discusses some of the ideas that inform the argument he made in his earlier article on the same topic.

Mosque at Ground Zero? – 8/18/2010 http://audio.ancientfaith.com/shepherdofsouls/sos_2010-08-18.mp3|titles=Mosque
Fr. Peter blogs at Shepherd of Souls, and Fr. Peter-Michael Preble. He hosts the Shepherd of Souls podcast on Ancient Faith Radio Orthodox website.
Mosque at Ground Zero?
http://ancientfaith.com/podcasts/shepherd_of_souls/mosque_at_ground_zero
Mosque at Ground Zero? – Audio File (right-click to download)
http://audio.ancientfaith.com/shepherdofsouls/sos_2010-08-18.mp3
. . . more