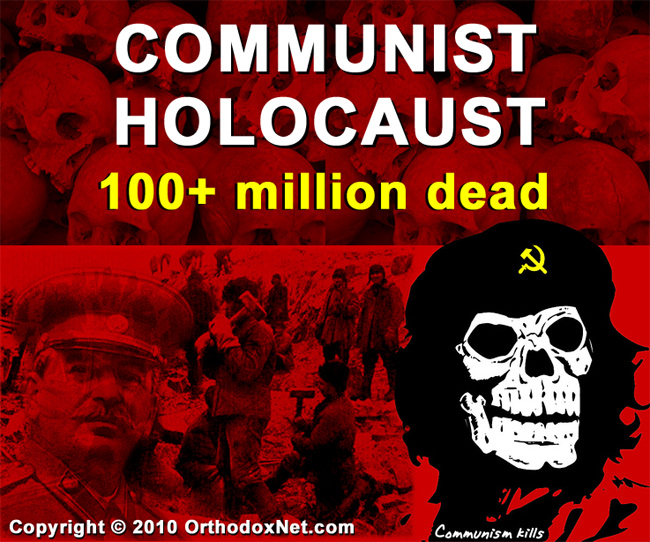 Compiled by Chris Banescu
(Contributors: Chris Banescu, Scott Manning, Victims of Communism Memorial Foundation)
In October 1917, the Bolshevik Revolution gave birth to the deadliest ideology in human history – Communism. In less than 100 years, Communism has claimed more than 100 million lives. Today, it continues to enslave one-sixth of the world's population.
A free people cannot afford to forget the evils of Communism. We cannot allow the atrocities of Lenin, Stalin, Mao, Pol Pot, Ho Chi Minh, Ceausescu, and Castro to fade into the background of history. We must not forget the trail of blood and tears this utopian deception has left behind.
It is a great moral failing that so many don't know the extent of Communism's atrocities and the great evil they unleashed on the world. While the horrors of Nazism are well known, who knows that the Soviet Union murdered more than 20 million people? Who knows that China's dictators have slaughtered as many as 60 million? Who knows that the Communist holocaust has exacted a death toll surpassing that of all of the wars of the 20th century combined? (Victims of Communism Memorial Foundation) [Read more…]