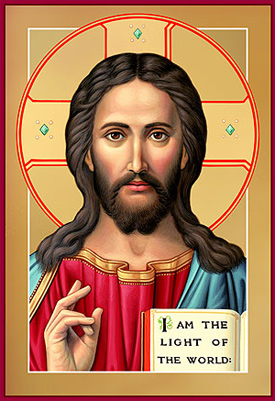 by Rev. Dr. George C. Papademetriou –
I am making the following brief statement as a committed Orthodox Christian and as a priest of the Church. I share with you my personal reflections on the authority for a moral life in accordance with my faith experience.
The teachings of Jesus Christ and His Apostles as well as those of the Fathers of the Church are directly or indirectly related to moral issues and the way a Christian ought to live his or her life. From the Orthodox perspective, Christ is the final or absolute authority of morality in a Christian society. Even though tolerance and respect of other faiths are a necessity within a pluralistic society, Christ is the supreme authority for the particular Christian community.
The expression of Christ's authority within the world is that of Holy Scripture and Holy Tradition as is manifested in the Church. According to Orthodoxy, the Law of God as applied to the authority for a moral life is manifested in three ways. First, as natural law (the inner conscience), second as the written law (the Old Testament), and third as spiritual, evangelical law (the Gospel of Christ). These three laws are not in conflict with each other, but rather have similar authority because all three have the same source, God, and the same goal, which is to guide man to attain moral perfection.