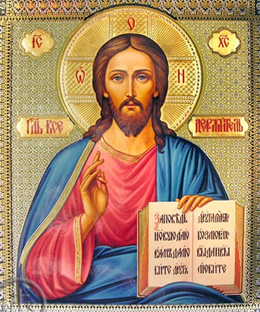 by Fr. Matthew Jackson –
From the 'smallest' temptation to the most dramatic events, all temptation is more than fallen humanity can bear. It is only through God's assistance that we can bear all things. God will not give us more than we can bear, but bearing our temptations requires that we turn to Him for help.
There is an article (a few of them, actually) making the rounds on social media right now which tries to make the point that the phrase "God will not give you more than you can handle" is not an accurate thing to say. Unfortunately, these articles themselves don't quite have things right.
They refer back to the quote from 1 Corinthians 10:13 – "God is faithful, Who will not suffer you to be tempted above that you are able." (This is where the quote 'God will not give you more than you can handle' originates). The point is then attempted: this verse doesn't mean you won't be given things that can't be handled, only that God will not allow a temptation you can't bear – that the verse doesn't say anything about other experiences you may have within life.