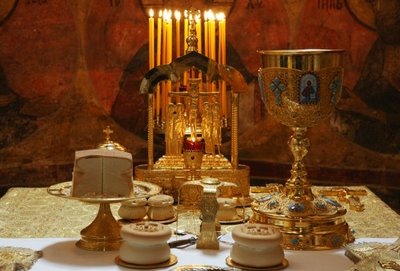 by Metropolitan Hilarion (Alfeyev) –
We can turn to God with a great variety of petitions. We can ask Him not only for that which is sublime and spiritual, but also for that which is essential for us on the material plane. "Daily bread" is what we live on; it's our daily nourishment.
Moreover, in the prayer we say: "Give us this day our daily bread." In other words, we don't ask God to provide us with everything necessary for all the subsequent days of our lives. We ask Him for daily food, knowing that if He feeds us today, then He will feed us tomorrow, too. Pronouncing these words, we express our trust in God: we trust Him with our life today, just as we trust Him for tomorrow.