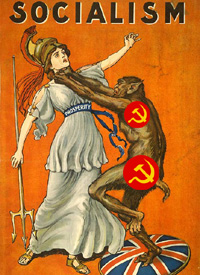 by George Neumayr –
Put the worst possible construction on Mitt Romney's career as a venture capitalist and it still looks much better than Barack Obama's. Pecking at the entrails of a limping economy, Obama is the vulture socialist.
A president who promised to bankrupt the coal industry is in no position to gainsay Romney's record of job creation at Bain Capital. Romney created at least 100,000 jobs in private life; Obama created none. Then Obama entered office and racked up a record of job destruction that would give even the most reckless corporate raiders pause.
The vulture socialists feed off an economy that they could never create. Parasitism defines their existence. To the extent that it exists, Obama's moderation consists of keeping the golden goose of capitalism alive just long enough to pluck its eggs.
Were Obama to start an economy from scratch, it would look like the late Soviet Union's. His de facto socialism is the spoiled and ungrateful child of Western capitalism. Take away the reviled rich and he would have no wealth to seize or workers to exploit.