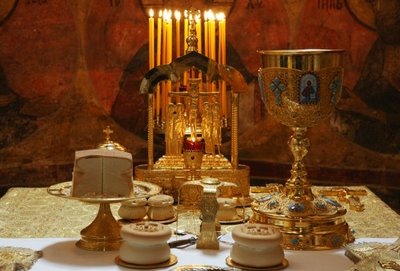 by Metropolitan Hilarion (Alfeyev) –
What do the words "Hallowed be Thy Name" mean? The Name of God is already holy in itself, bearing within itself the force of holiness, spiritual strength, and the presence of God. Why do we need to pray in these words? Could it really be that the Name of God won't remain holy if we don't say "Hallowed be Thy Name"?
When we say "Hallowed be Thy Name," we primarily have in mind that the Name of God should be hallowed, that is, be revealed as holy through us, Christians, through our spiritual life. The Apostle Paul, addressing the unworthy Christians of his time, said: For the name of God is blasphemed among the Gentiles through you, as it is written (Romans 2:24). These are very important words. They speak of our discrepancy with the spiritual-moral norm that is contained in the Gospel and according to which we, Christians, are obliged to live. This discrepancy is, perhaps, one of the main tragedies both for us as Christians and for the entire Christian Church.