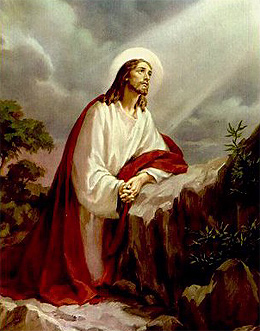 by Metropolitan Hilarion (Alfeyev) –
The "Our Father" prayer is of special significance, because Jesus Christ Himself gave it to us. It begins with the words: "Our Father, Who art in the heavens." This prayer is comprehensive in character: in it is concentrated, as it were, everything that man needs both for earthly life and for the salvation of his soul. The Lord gave it to us so that we would know what we should pray for and what to ask of God.
The first words of this prayer, "Our Father, Who art in the heavens," reveal to us that God is not some distant or abstract being, not some notional good foundation, but our Father. Today very many people, in response to the question of whether they believe in God, reply in the affirmative; but if you ask them how they imagine God and what they think of Him, they respond something like this: "Well, God is good, it is something luminous, some kind of positive energy." That is, they treat God like some kind of abstraction, as something impersonal.
When we begin our prayer with the words "Our Father," then we are immediately appealing to the personal, living God, to God as Father – to the Father about Whom Christ spoke in the parable of the prodigal son. [Read more…]