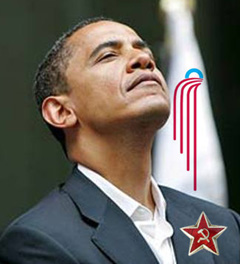 by J.T. Hatter –
It is impossible to be the leader of any large enterprise and not alienate someone, but Barack Obama has managed to alienate virtually everyone who has had anything to do with him. Who has Barack Hussein Obama not alienated in the last four years?
Barack Obama has alienated Great Britain, our closest military ally, both with insults and official actions. He betrayed the Brits by failing to support them over the Falklands and by revealing their nuclear military secrets to the Russians. Obama has singlehandedly destroyed our "special relationship" with the UK.
The United States had been Israel's staunchest ally since the founding of that nation in 1948. No more. Obama sides with the Palestinians and openly supports the Muslim Brotherhood. He sent two and a half billion dollars to the new Muslim Brotherhood government in Egypt just this year. Obama has repeatedly snubbed and insulted Israeli prime minister Benjamin Netanyahu and has vetoed a preemptive attack on Iran to halt their clandestine nuclear weapons program. The Israelis no longer trust the Americans. Who can blame them?