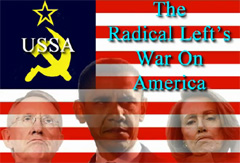 by Dennis Prager –
The only way to understand what is happening to America in our time — and for that matter, in Europe since World War II — is to understand the left.
And one way to understand the left — and its enormous appeal to many decent people — is to understand what it learned from World War II and the Nazi experience. The lessons people draw from history go a long way toward explaining how they view the world and how they behave.
Unfortunately, virtually everything the left learned from the unique evil known as Nazism has been wrong.
The first lesson was that the right is evil, not merely wrong. Because Nazism has been successfully labelled "right-wing," virtually every right-wing position and leader has been either cynically or sincerely characterized by the left as a danger to civilization. That is why the right is so often labelled fascist and compared to Nazis. Vast numbers of people in the West truly believe that if the right prevails, fascism will follow.