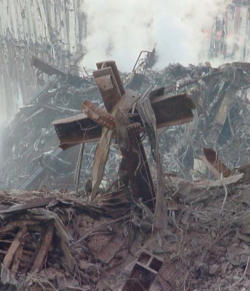 7/27/2010 – Fr. Johannes Jacobse –
Sacred ground is more easily understood by European Christians than their American counterparts. Some events are so catastrophic, or prove to be so historically significant, that they transcend the categories we normally employ to explain them. These events must reference something higher to make sense to us.
NAPLES (Catholic Online) – Muslims have it over secularists, but not Christians – at least the clear thinking ones anyway. The Muslim proposal to build a mosque two blocks from Ground Zero is not only an affront to all people who died there, but another chapter in a cultural jihad that seeks to replace the cultural traditions of Christendom with Sharia, the code of law derived from the Koran and from the teachings and example of Mohammed.
First the caveats. Yes, most Muslims are not jihadists; they may see the non-Muslim as an infidel but won't resort to violence to defeat him . Yes, Muslim believers pose no threat to American cultural norms and legal structures as long as their numbers remain small. Yes, every Muslim citizen should be afforded the rights due to all Americans regardless of their religion.