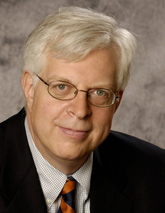 by Dennis Prager –
In 1969, at the age of 21, I was sent to the Soviet Union. I was a young American Jew who spoke Hebrew and Russian and who practiced Judaism. My task was to bring Jewish religious items into the Soviet Union and the names of Jews who wished to leave the Soviet Union out of that country. Upon returning to the United States, I became the national spokesman for the Student Struggle for Soviet Jewry, one of the most effective organizations for Soviet Jews in the world.
As such, I spoke before synagogues of every denomination, Hadassah groups, Jewish federations, Jewish groups on college campuses. If there was a Jewish organization, it cared about the plight of Soviet Jews. For decades, virtually every synagogue in America had a "Save Soviet Jewry" sign in front of it.
Over time, the plight of the Soviet Jews awakened me to the plight of all Soviet dissidents, whether secular ones — such as that great man, the physicist Andrei Sakharov — or Christian.