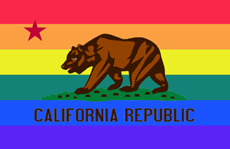 "It is an outrage that Governor Jerry Brown has opened the classroom door for homosexual activists to indoctrinate the minds of California's youth, since no factual materials would be allowed to be presented," said Rev. Louis Sheldon, chairman and founder of Traditional Values Coalition (TVC). "By signing SB 48 today, California's classrooms, textbooks and instructional materials will all become pro-homosexual promotion tools. If parents don't already have their children out of public schools, this should cause them to remove them."
Senate Bill 48, authored by homosexual State Senator Mark Leno, Democrat of San Francisco, is being called the "Fair, Accountable, Inclusive, and Respectful Education Act" or FAIR Act. But there is nothing fair, accountable, inclusive or respectful about it. This bill is so far-reaching into the structure of California's education system that it is possible its harmful effects could be never-ending.
SB 48 would amend current Education Code sections to include lesbian, gay, bisexual and transgender to the list of categories to be covered in all textbooks and instructional materials. These new textbooks and instructional materials would apply to ALL subjects in curriculum and to ALL grades K-12.