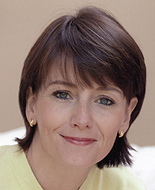 by Marcia Segelstein –
Do you ever wonder what the world will be like in 20 or 30 years? If you're a parent or a grandparent, chances are you've thought a lot about the world the next generation will inhabit. And if you're a Christian, no doubt you've wondered if Christian values will be part of the mainstream culture, or whether such values will even be tolerated.
Mary Beth Hicks, in her new book, Don't Let the Kids Drink the Kool-Aid, makes a good case for those concerns, some of which I wrote about in my last column.
Take the issue of homosexuality. Traditional Judeo-Christian beliefs teach that the practice of homosexuality is wrong. But gay activists and their liberal supporters have done a stunning job of shifting public opinion against those tenets. They've even invented a word for it: homophobia. We've reached the point where bringing morality into a discussion of homosexuality is considered hateful. [Read more…]