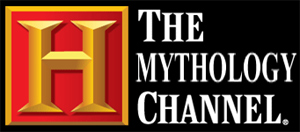 by Phil Manger –
I should have known better than to expect anything like real history from The History Channel.  With the notable exception of some of their reality series like Pawn Stars, American Restoration, and Ice Road Truckers — all three of which I admit (somewhat sheepishly) to watching and enjoying — their usual fare consists mostly of dramatizations of history filtered hrough the lens of modern (which is to say, liberal) sensibilities.
At first it looked like The Men Who Built America, History's new series about the great American industrialists of the late 19th and early 20th centuries, might be an exception.  In the first two episodes, Cornelius Vanderbilt, John D. Rockefeller, and Andrew Carnegie are treated somewhat sympathetically; they are even credited with providing real economic benefits to society.  There are omissions and factual errors, to be sure, and there are the usual annoying anachronisms that plague a lot of History Channel dramatizations (like 20th-century European locomotives pulling trains that supposedly were running on 19th-century American railroad tracks), but on the whole, I thought the series was off to a promising start.
That is, until they got to Henry Clay Frick.