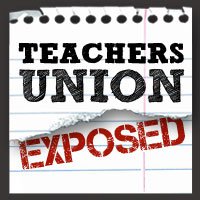 Teachers' unions will never willingly give up their power, says Terry Moe.
by Marcus A. Winters –
Last fall, I took my wife—a well-informed, intelligent professional who unintentionally married into the contentious world of education reform—to see Davis Guggenheim's documentary about the plight of America's public schools, Waiting for Superman. She left the theater convinced that our schools face clear problems that have some clear solutions. But she was puzzled about why reforming the system was so difficult. She knew that the teachers' unions had something to do with what was wrong with the schools, but just how they wielded so much power baffled her. How is it that the unions manage to protect preposterous arrangements like lifetime job security and seniority-based layoffs while forcing students to attend schools that everyone knows are failing? I'd guess that many people emerge from Guggenheim's film asking similar questions.
In his new book, Special Interest: Teachers Unions and America's Public Schools, Stanford University political scientist Terry Moe provides the answers. Moe traces the sources of the unions' power and explains why they behave as they do. In the process, he blows apart several pervasive myths that have been used for far too long to let teachers and their unions off the hook. [Read more…]