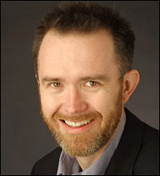 by Rod Dreher –
For many years now, the gay movement has been using school bullying as a wedge to work pro-gay teaching into curricula and into the life of public schools, and to marginalize religious students and others who hold a traditional view of the morality of homosexuality.
It goes under the mantra of making schools "safe."
If you don't affirm homosexuality explicitly, the argument goes, then you are making your schools unsafe for gay kids. You can well imagine how lawsuit-fearing school administrators hate to hear that.
It's nonsense, of course.
There is no reason at all why pro-gay instruction, either in classrooms or extracurricular, has to happen for bullying to be opposed effectively. What's wrong with a school administration saying that bullying will not be tolerated, and making good on that policy by coming down like a ton of bricks on bullies, no matter their target? That would be the most value-neutral way to handle it. [Read more…]