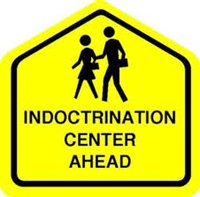 by Janice Fiamengo -
The greatest tragedy of progressive education is not the students' lack of skills, but of teachable character.
"The honeymoon is over." Instructors who award low grades in humanities disciplines will likely be familiar with a phenomenon that occurs after the first essays are returned to students: former smiles vanish, hands once jubilantly raised to answer questions are now resentfully folded across chests, offended pride and sulkiness replace the careless cheer of former days. Too often, the smiles are gone for good because the customary "B+" or "A" grades have been withheld, and many students cannot forgive the insult.
The matter doesn't always end there. Some students are prepared for a fight, writing emails of entreaty or threat, or besieging the instructor in his office to make clear that the grade is unacceptable. Every instructor who has been so besieged knows the legion of excuses and expressions of indignation offered, the certainty that such work was always judged acceptable in the past, the implication that a few small slip-ups, a wrong word or two, have been blown out of proportion. [Read more...]